Harder & Steenbeck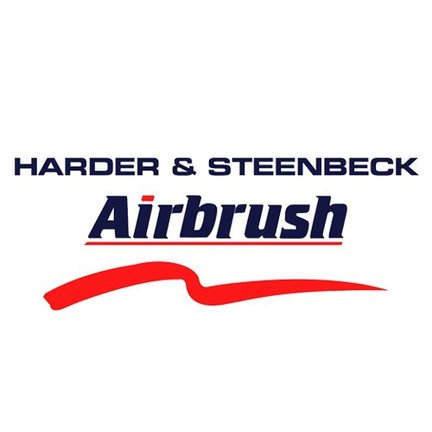 The Harder & Steenbeck brand is known for its high quality airbrushes. The German manufacturer also supplies a wide range of parts, which are of course also available at Scenery Workshop.
The different airbrushes are easy to use, but of course we are happy to give you advice and tips. So order your Harder & Steenbeck airbrush now, we will ensure a fast delivery!
Harder & Steenbeck Evolution and Infinity CRplus
Harder & Steenbeck has been around since 1923, when the company started producing parts for radio receivers in Hamburg. The production of paint sprayers started in the 1950s.
Two popular airbrushes from our range are the Harder & Steenbeck Evolution and Infinity CRplus. The Evolution airbrush is known for its ease of use and excellent finish. It is not without reason that this device has become one of the most popular airbrushes since its introduction.
A more luxurious model is the Infinity CRplus. This airbrus literally shines thanks to the high-gloss chrome exterior. This layer immediately covers the nickel, making the airbrush suitable for people with a nickel allergy.
Also individual parts available
Anyone who has ever worked with an airbrush knows that it is useful to also have access to handy accessories. Harder & Steenbeck, for example, has high-quality holders and maintenance kits.
In addition, various parts are available. Think of nozzle sets, o-rings and needle position limiters. Compare this brand with other options? Then take a look at AK interactive and Iwata.
Easy to use, easy to keep clean
Working with an airbrush requires some practice for many people. But that is always worth it, because the results are great quickly. Harder & Steenbeck makes airbrushing even more fun by optimally thinking about ease of use. The different airbrushes are easy to handle and simple to keep clean.
Of course the brand offers beautiful products for those who would like to upgrade to a better airbrush. But Harder & Steenbeck is also a suitable choice for the beginner. We are happy to explain if you have any questions, so that you can get started right away.
Order Harder & Beck from Scenery Workshop
Scenery Workshop is an experienced specialist in the field of airbrushes. We are happy to help you make the right choices. Prefer to order directly? Orders placed before 8:00 pm are shipped the same day.
We do not charge shipping costs for orders from 100 euros. And of course we use a reflection period of 14 days for online purchases. So don't wait any longer and order an airbrush, parts or accessories from Harder & Steenbeck.