Model Building Glue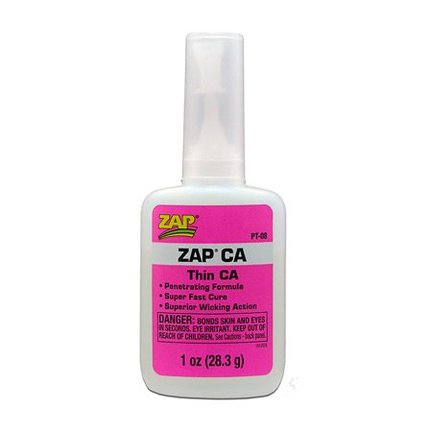 For model building it is simply always the best choice to use special model building glue instead of 'normal' glue. For starters, this glue for model building often comes in a tube with an extra thin opening, which allows you to glue extremely small details very accurately. In addition, this type of glue is colorless, so you can also glue transparent parts nicely. Moreover, this type of glue is water-resistant and universal. Whether you are looking for glue for plastic or, for example, want to glue plastic on wood, if you choose model building glue you always only need one type of glue!
Different brands of model glue
We have model glue from all well-known brands in our range. For example, you can think of:
Revell : popular model glue with a short drying time, especially for very precise gluing.
UHU : specialist in the field of model building glue, which can be used for bonding all kinds of materials.
In addition, we also offer glue for model building from all kinds of other brands. Of course we have glue for miniatures in all kinds of different types of packaging. Whether you like to work with a jar and brush or with a tube with a hollow needle, there is always a type of model glue that meets your needs!
You can order model building glue at Scenery Workshop
Wondering which glue is best for your creations? Please feel free to contact us. Our team is always ready to answer all your questions.
If you order before 10 p.m., you will have your items at home tomorrow. In addition, we ship all your miniature wargaming and scenery products for free with an order from €100! So don't wait any longer and order your model building glue now in our webshop!
€ 11,40

€ 2,90

De volgende werkdag in huis
Gratis verzending vanaf € 100,-
Uniek assortiment!

€ 10,81

€ 4,90

€ 5,40

€ 3,46

€ 4,99

€ 4,99